Art Tours 2018
Join our lively walking tours with art experts
All walking tours start at TOAF's information booth, South of the stage at Nathan Phillips Square.
Fair Top Awards with Marci Kroft, Art Consultant
Saturday July 7, 11 AM and Sunday July 8, 11 AM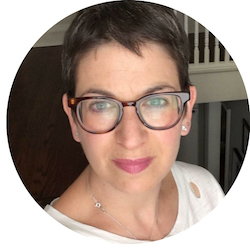 Join Marci Kroft, a private art consultant and longstanding supporter of TOAF as a past Board Member and Juror, as she explores the work of our top winners at TOAF: Best of Art Fair, Best of Student and the Founding Chairman's Award. In addition to having the opportunity to hear these winners discuss their work and their creative process, Marci will facilitate a discussion around what makes art and artists award-worthy. Marci is a Toronto-based private art consultant with over 15 years experience helping clients integrate art into their spaces in a thoughtful and meaningful way. Marci's extensive knowledge of the art market puts clients at ease as they place their trust in her to guide them through the process of buying art and building collections.
Sign up for the free Saturday tour here.
Sign up for the free Sunday tour here.
Saturday July 7, 12 PM
You are invited to a special 'Craft Hop' tour guided by Craft Ontario, in partnership with the Toronto Outdoor Art Fair. A wonderful way to experience a Saturday afternoon - you will meet fourteen members that are represented in the Craft Ontario Shop, find out more about their inspirations and processes, and enjoy their work in person:
Andrée Chénier
Becky Lauzon
Bill Reddick
Courtney Downman
Davoud Khosravi
Gabriela Wilson
Irina Rapaport
Joe Han Lee
Korinna Azreiq
Reid Ferguson
Shay Salehi
Shu-Chen Cheung
Tania Love
Thomas Aitken
Space is limited to 20 participants, book your spot today! Sign up here!
Saturday July 7, 1 PM

Join TOAF 2018 juror, artist and OCAD U professor, Gary Taxali as he takes you on a tour to explore the artists that stood out during the jury process.
Gary Taxali is a contemporary Canadian fine artist, illustrator, and Professor at OCAD University. His retro stylized art, reminiscent of depression era artwork, advertising, typography and packaging, has earned him hundreds of international awards. Taxali's artwork has a high brow/low brow appeal, and consists of original stylized characters, iconography, and symbols reminiscent of the 1930s best described as "pop art." His artwork has been exhibited in galleries and museums around the world including The Jonathan LeVine Gallery, The Whitney Museum of American Art, The Andy Warhol Museum, and the Contemporary Art Museum in Rome.
Sign up for the free tour here.
Sunday, July 8 at 12 PM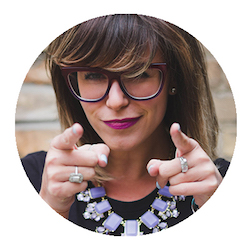 Join Taiga Lipson for a walking tour of Nathan Phillips Square to discover the fresh talents of the emerging artists at the 2018 Toronto Outdoor Art Fair.
Taiga Lipson has been part of the Olga Korper Gallery for the last seven years as resident cheese-addict, wiener dog enthusiast, and general nuisance. With a degree in art history and curatorial studies from Carleton University, she writes the gallery publications, curates the exhibitions, and organizes the gallery's presence at art fairs in Toronto, Montreal, and Miami, dedicating her career to the promotion of contemporary Canadian art. She was recently interviewed for The Lucky Few on her work in the art world, spoke on a panel for after-hours art project CHANNEL's 'creative people raised by creative people,' and co-curated the off-site exhibition Live Longer, Piss Off Your Heirs with Olga Korper.
Sign up for the free tour here.